Top 5 Best Spa & Massage Parlours in Gurgaon with Deals, Price, Reviews etc.
Trusted Spas and Massage Parlours with ✓✓Verified Address ✓✓Mobile ✓✓Registration ✓✓Ratings ✓✓Reviews etc. You can Find Offers, Deals, and Packages.
Reviews Based Upon the Following
GET A CALL FROM ALL 5 SPAS TO COMPARE SERVICE & PRICE
Top 5 Best Spa and Massage Parlours in Gurgaon (Gurugram)
If you think that your spa deserves to be in list of top 5 spas, call us at 0522-2984476.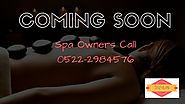 If you think that your spa deserves to be in list of top 5 spas, call us at 0522-2984476.
If you think that your spa deserves to be in list of top 5 spas, call us at 0522-2984476.
GET A CALL FROM ALL 5 SPAS TO COMPARE SERVICE & PRICE
Top 5 Best Spa and Massage Parlour in Gurgaon with Price, Spa Deals in Gurgaon, Ratings, Reviews etc.
The spa is a term derived from the name of a city in Belgium, long back during Roman times.Today, we all know that word SPA is associated with specialized techniques and ancient rituals, leading to the holistic wellness of a person through relaxation, beauty, serenity, and pleasure. Finding the best spa in Gurgaon could be easier with 5spa.in.
Why are we presenting a list of 5 spas across Gurgaon?
Gurgaon, the millennium city of India, is considered as the heart of NCR and thus attracts talents from every walk of life to seek a better lifestyle and opportunities. This, of course, takes a toll on our human body and mind as it is not easy to beat the cutthroat competition around. Which eventually exhausts each and all of us. Human mind requires relaxation, healing touch, and pleasing environment to refresh, recharge and rejuvenate.
All this makes Gurgaon one of the most sought-after city in Spa Industry. Therefore, Spas are mushrooming in every corner of Gurgaon, from MG Road to Golf Course Road to Sohna Road. From DLF Phase -1 to Sector 56 to Sushant Lok. Every shopping mall has them – be it Ambience mall, or Sahara Mall, City Center, Mega Mall, Metropolis, MGF Mega City, JMD …and list goes on. And on top of it, every spa is specialized in some particular services, some
provide Ayurveda Spa rituals, others provide Thai Massages, some others are good at Nail Spa / Foot Spa / Fish Spa / Budhha Spa / Fish Spa…list again goes on and on.
It all makes the selection of right spa for you as difficult, confusing and misleading. And sometimes really irritating. The overcrowded Groups of Spa need to be filtered to make sure you get the Best Spa Service, suitable to your needs. One might need Couple Spa on his anniversary and might end up at Kerala Spa!!! Or one may also be looking for Spa with extra services, e.g. Dinner facility after a massage and the search ends at the very expensive place.
To make sure that you receive exceptional Spa services at the right place, right price and right time; we do all research that will sure help you every-time you visit our page. We have done extensive homework on every Spa available in Gurgaon – From Star mall, to ILD Mall we have searched the best – for you. Day spa to night spa or a 24-hour spa, we have examined it thoroughly. From the best Spa Offers and Spa Deals, Resort Spa to Hotel Spa, Japanese Spa to Full Body Spa, Door Step Spa (Spa @ home) to New Spa in town, we at 5Spa.in are relentlessly working on it to deliver you the best, Always…
List of Major Malls in Gurgaon with Spas & Massage Parlours
Most spas are located inside malls in Gurgaon, they are well decorated, high in abience. So here we are presenting with the list of top malls in the city, those are popular among the local residents and good for visitors as well.
 DT City Center Mall: Situated opposite Beverly Park, the DLF City Centre Mall finds its establishment on MG Road, Gurgaon. Precisely inside the mall premises, the Purity Day Spa is a viable spot for getting all your spa needs taken care for. However, there are quite a few great and full of potential options available in the vicinity. Salon Mart, Mohan Spa, and Radia being the most significant ones.
DLF Grand Mall: Close to the Sikanderpur metro station, the DLF Grand Mall has its exact location pinned down to Mehrauli Gurgaon road, DLF phase-1, sector-28, Gurgaon. The spa treatment centers located in the proximity of the mall are Celestia Spa and Wellness center, Sonia Herbal Hair and Beauty Salon, A Gloria, and Cultivator Gym and Spa.
DLF Mega Mall: The DLF Mega Mall is located at the DLF Golf Course Road of Gurgaon. Other than being an overall exciting shopping experience, this mall provides some options for spa and related treatments as well. The most famous outlets for availing the mentioned services are Celebrity Spa, Royal Spa, Explore Day Spa, Aura Day Spa, Meet Me at The Spa, and Essence Spa.
South Point Mall: Situated on the Golf Course Road of sector-53 of Gurgaon, the South Point Mall is yet another location where you can avail spa services. The most viable spa treatment spots inside the mall as well as in its vicinity are Radi-an Spa, Alive Spa, Buddha Spa, and Vidya Tikari Studio.
DLF Star Mall: Located in the proximity of the enormous IBM building, the DLF Star Mall is located on Delhi-Gurgaon Expressway. More precisely, it is located on Block-A, Sector-30, Gurgaon. The most prominent spa treatment centers in the vicinity of the mall are Spa Gravity International, Tuscany Spa, and Spa Express.
First India Place: The Vatika First India Place is a business center located on the MG Road of Gurgaon. The spa treatment options close to the complex are Olive Thai Spa, Spiritual, Ayure Wellness and City Look unisex salon.
Galaxy Mall: There is no lack of skyscrapers in the city of Gurgaon, and one of them is the Galaxy Mall. However, this establishment is more than just a shopping experience. Located on NH-8, the Galaxy Hotel & Spa is the perfect spot for spa enthusiasts. Your spa related endeavors can be fulfilled in the region. The Galaxy Hotel and spa can be your booming pick to avail the out-of-the-box massage services.
Gold Souk: Gold Souk Mall is the first shopping center in the country to be a specialty jewelry mall. More than 100 leading jewelers and reputed brands that exist inside the premises give the mall a lush and extravagant outlook. Located at Sushant Lok which is quite close to the ever-happening MG Road, Gold Souk offers alternatives for people looking for a spa treatment as well. Serene Wellness, Moksha Spa, and the Senses Day Spa are among the most reputable options.
Gurgaon Central: The precise location of Ramada Gurgaon Central is Mehrauli Gurgaon Service Rd, Heritage City, Sector 25, Gurgaon. There aren't any places in the mall itself that offer spa and other related treatments. However, there are a few options to look for on the Mehrauli Gurgaon Service Road.
JMD Projects: The JMD Regent Square, JMD Regent Arcade, and JMD Regent arcade lie in the vicinity of each other. All three establishments lie on the MG Road and show-case a winning number of blue chip clients conducting business in their premises. Eden and The Organic Spa are the outlets located in the JMD projects that offer spa massages and other Ayurvedic treatments as well.
MGF Mega City Mall: Located on Mehrauli Gurgaon Road, MGF Mega City Mall I yet another establishment in Gurgaon where you can find a lot under one roof. The best spas in the mall are Aura Day Spa, Swedish Thai Spa, and Star Luxury Spa. Aura Day Spa is one of the most famous spas in the region. The provider is known for featuring a wide range of spa services.
MGF Metropolitan Mall: Being yet another establishment on the Mehrauli Gur-gaon Raod, MGF Metropolitan mall is well connected with all the busy places in the city. To be precise, the MGF Metropolitan Mall finds its location at DLF Phase-2, Sector-25, Gurgaon. Relax Spa is the most viable spa treatment center over there.
MGF Plaza Mall: Another mall built under the tag name of MGF, the MGF Plaza Mall is located near IFFCO Chowk in Gurgaon. Within the mall, Laven Spa is the only available option for visitors to avail a therapeutic treatment involving spa procedures. It can be said that the spa will take care of your most exquisite of the spa needs in the best possible way. Luxury spa range here is of the utmost quality and the same features an unprecedented level of massage services as well.
Omaxe Mall: Located on Sohna Road, the Omaxe Wedding mall is yet another place where you can avail spa services along with an extravagant shopping experience. The variable spa centers close to the mall are Avalon Spa, Natural Spa, and Golden Leaf Spa. These spas are the out of the box picks of the users in the vicinity, the spas can be of great worth when it comes to promoting the physical appeal.
Raheja Mall: Raheja Mall is famous for the cinema that finds its presence inside it. Located on Sohna road, Raheja Mall is close to Omaxe Celebration mall as well. Inside the mall itself and in its close proximity, people looking for spa services can avail the same at Handy Hand Spa, Blue Ocean Spa, Rhythm Body Spa, and The Royal Spa.
Sahara Mall: Among the hustle and bustle of Gurgaon, a spa massage can often be the solution to all your problems. The Sahara Mall, which is located on the Mehrauli Gurgaon Road, Sector-28, Gurgaon, has quite a few locales where you can avail spa services. Z Edz Spa is an option that can be availed inside the mall itself. If you're willing to go around a bit, Wellness Spa and Golden Spa are the closest options. The spa can be your out of the box pick for a ravishing massage service, the spa features a wide range of spa and massage services with dedicated packages. You may like the ambiance as well, the interior is lush and user-friendly as well.
Ardee City: Ardee city is an establishment located in Sector-52 of Gurgaon. The most prominent spa treatment center available in its vicinity is Sondarya which is located on the Ardee City-road. The spa can cater to your spa and massage needs in a proficient manner. One can literally leverage the potential of the Ardee City's Spa's for their well-being as well as the viability.
The best Spa centers in the vicinity
Blue Terra Spa: Situated in Supermart-1, DLF Phase-IV, this Spa is the perfect place for experiencing a few moments of absolute relaxation. Being a spa in Gurgaon that is among the most sought out ones, the wide range of therapies and massages available is sure to fit every suitor in some way or the another.
Tattva Spa: Even though this spa isn't one located in one of the astronomically huge malls in the city, the Tattva Spa located on the Sector Road of Sushant Lok, Phase-1, is a place that offers a delightful experience if you are in search for a body spa in Gurgaon. From Revitalising massages and Ayurvedic treatments to Facials and Body Scrubs, this place has everything you need for a relaxing afternoon or evening.
The Four Fountains Spa: Another rejuvenating space located in Supermart-1, the Four Fountains Spa is a well-recognized name all over the country. Renowned for offering affordable yet effective spa treatments to it suitors, this Spa center in Gurgaon is the perfect getaway spot for men as well as women.
Leela's Spa Lavanya: The Leela Kempinski hotel is where the Lavanya center is situated. Boasting an enchanting ambiance as well a staff well versed in a plethora of spa techniques, this is the ideal place for relaxation inducing therapies and especially for Ayurvedic procedures. You can even visit their website and look up for spa deals in Gurgaon.
Azaaya Spa and Salon: Yet another Spa in Gurgaon that is easily accessible and provides a ton of options for its customers to choose from. Located opposite the Ibis Hotel on the DLF Golf Course Road, you can visit this place and avail a mesmerizing body massage in Gurgaon.
It is no secret that Gurgaon is a busy city and life over here can get pretty hectic. So, it is a good idea to unwind every now and then and spend some time in one of the massage parlors in Gurgaon. When it comes to spa services, the place has an array of fortunate options. You can always rely upon the intel mentioned on the site, explore yourself with the best spas available in the city.Situated in Supermart-1, DLF Phase-IV, this Spa is the perfect place for experiencing a few moments of absolute relaxation. Being a spa in Gurgaon that is among the most sought out ones, the wide range of therapies and massages available is sure to fit every suitor in some way or the another.
Other Related Locations to Delhi